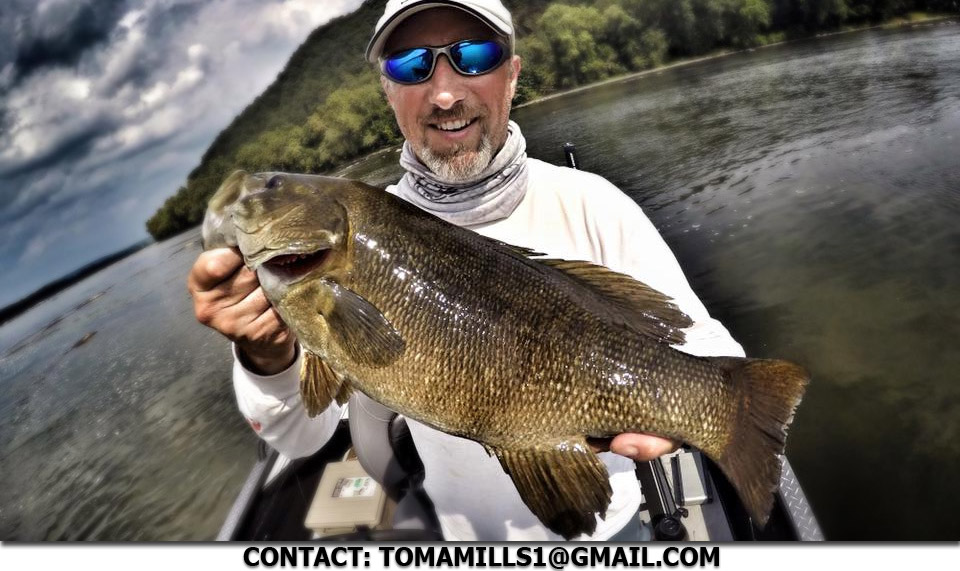 Tom Mills is an all outdoors guy.  He enjoys all types of fishing and hunting and his passion has led him around the world to more than 26 states and 3 countries to pursue his interests.  Whether it is archery hunting, turkey hunting, training and running bird dogs, fly fishing, bass fishing or anything in between that includes spending time outside, Tom is in his comfort zone.  His passion for the outdoor industry runs so deep he has made it his life's work.
As a young boy Tom would stand on the lawn for hours and test fly rod blanks for cast ability, power and control.  His dad, an engineer at the time for a large company, was working on a new material to build fly rods out of called "Graphite".  Well things have come a long way in rod technology since those days but he still holds on to some of those prototypes as a remembrance of where he came from.  Since he was as young as he can remember he always loved to fish.  It didn't matter how or for what species and he is the same to this day.
Tom graduated from The Pennsylvania State University and works as a manufacturer's sales rep in the hunting and fishing industry.  He is actually one of the people that has figured out how to do what he loves for a living.
Tom is an active member of two bass fishing clubs and has fished events sanctioned by both BASS & FLW.  He has been active in Safari Club International, National Wild Turkey Federation, Trout Unlimited, and is a Life member of the NRA.
If you ever get a chance to spend a day on the water with Tom, he will certainly enjoy getting to know you.  Tom is a licensed and insured guide in PA.  He has all the appropriate equipment for different river fishing scenarios.  He will try to accommodate you so you can fish how you enjoy fishing.  His current boat is a 20' Rock Proof River Rocket that has ample space and stability for an enjoyable day on the Susquehanna river.