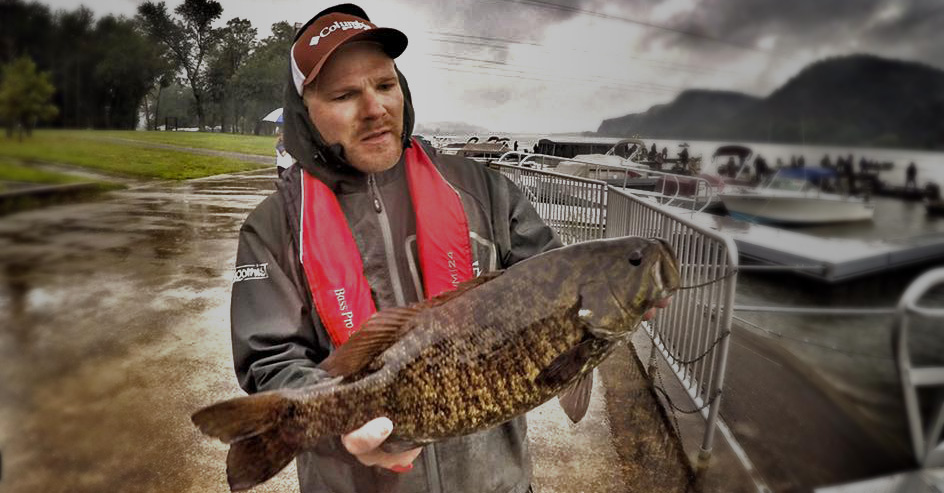 Joe Raymond was born on February 18, 1983. His father introduced him to fishing at a very young age. His dad wasn't an avid bass angler but he did enjoy spending time at the creeks with Joe, casting rebel craws and tubes. It only took a couple of these trips with him, before Raymond was addicted.
Joe became a young tackle-junkie when his dad gave him his collection. He remembers practicing casting in his backyard before school after he was given a slightly used, graphite, Shimano rod. Throughout his childhood years you could always find Joe at a pond or creek near his house. He enjoyed catching any kind of fish but his main target was always largemouth and smallmouth bass. Like any boy, Raymond also spent time "horsing around" in the creeks, turning over rocks, looking for crawfish or whatever else was lurking there—to study the potential food sources of the fish he sought.
Raymond bought his first boat when he was 26 and is currently on his 4th at the age of 31. His main focus now is river smallmouth bass. Joe's running a custom 17'-6" X 69"  jet boat that he's named "Rockzilla." It is a true shallow-water boat with full UHMW bottom and a raised tunnel intake. It is powered by a 250 HP Mercury Optimax inboard jet. He's also using a Minn Kota Fortrex, 101 trolling motor and the boat is equipped with two 8-foot Minn Kota "Talons" for quick anchoring.
Joe is commercially insured and has a Pennsylvania Guide License. He fishes all year long.
His favorite way to catch river smallmouth bass is "power fishing" during the warmer months but he also enjoys catching them in the middle of winter using slower presentations. Raymond can consistently catch bass in water temperatures as low as 33 degrees.
People that share a day on the water with Joe are typically in disbelief at the end of the day. He believes that some of his fishing styles are the most intense, action-packed, bass-fishing experiences you can get. He really enjoys sharing what he's learned with anglers that want to learn.