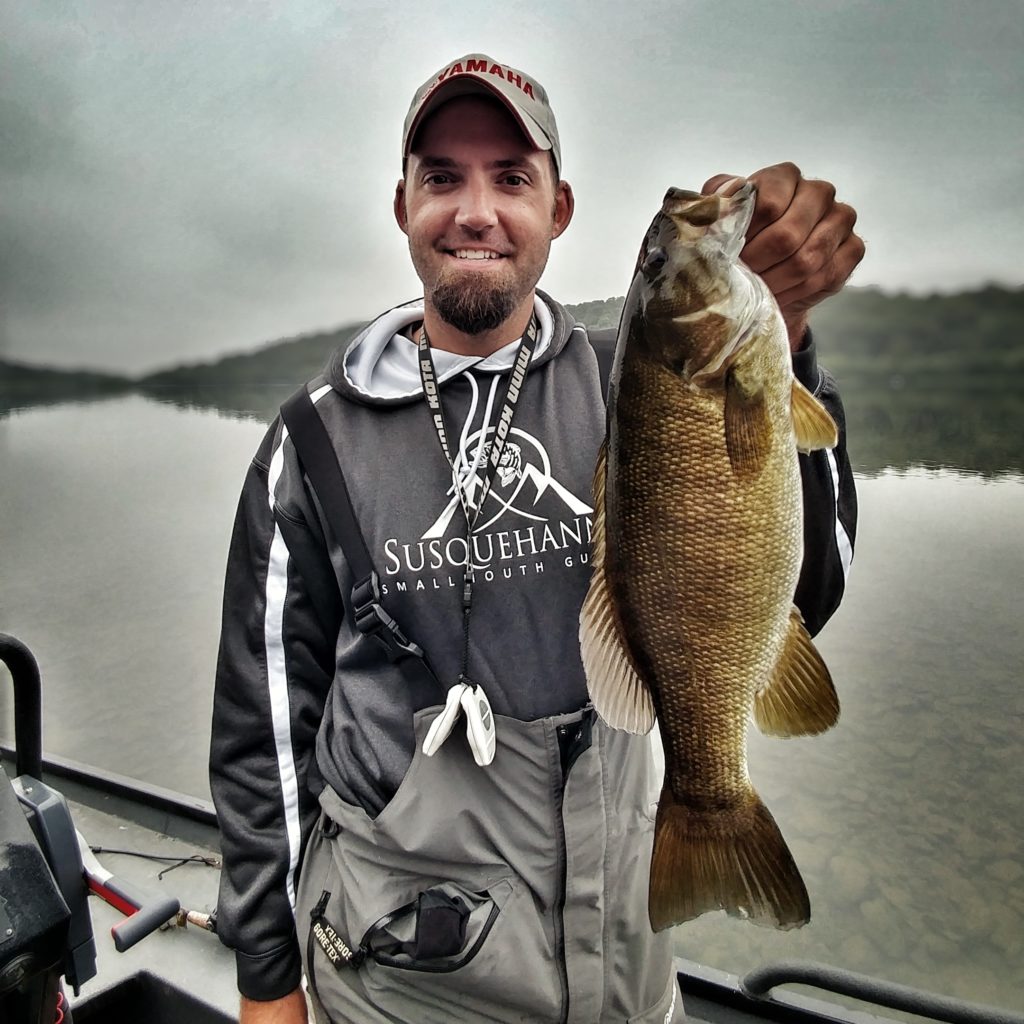 Josh Kreider was born in September of 1986 in Lancaster, Pa. He spent the majority of his young years in the outdoors. Most of the time he could be found fishing. Whether that was at a local farm pond or a small creek. It's what he loved to do. Josh and his brother would ride their bikes to the fish when no one was around to drive them. At the age of 10, Josh's parents bought their first boat, opening the door to a lifelong love of the Susquehanna River. After a few years of fishing from the back of a fiberglass boat in the Long Level area, Josh's dad decided it was time to get a real river boat. Everyone in the family agreed that fishing the river was more enjoyable than tubing and skiing! The fiberglass boat was sold, and an aluminum jet drive was purchased. This opened the door to a whole new level of fishing. Once Josh was of age to drive, he would borrow his dad's boat and go explore. Josh was able to learn a number of different stretches of water at a very young age, many of which he still fishes to this day. At the age of 19, Josh purchased his first river rig. It was an G3 1860 DLX tunnel hull with a 90/65 Yamaha jet. This boat was ran for about 8 years, helping to further fuel Josh's passion for the Susquehanna. In the fall of 2014, the G3 was sold and a Rockproof boat was ordered. Josh took delivery of his current boat, an 18 foot Rockproof OB/Jet model, in February of 2015. The new boat is outfitted with all the latest gear, including 2, 8 foot MinnKota talons, a MinnKotaFortrex 112 trolling motor,Lowrance Elite 7 HDI, and a Yamaha 115/80 jet. It's plenty of boat to get the job done on the river!
Josh has fished various tournaments up and down the river, and is a current member of NASS (North American Sportsmens Society). He currently holds the title of the 2016 Angler of the Year.
Josh is currently employed by a sports field renovation and design company in Manheim, Pa. They service some of the bigger venues in the area. He was a part of the field makeover in the fall of 2015 at Beaver Stadium in State College. His employer also does work at Lincoln Financial Field, Citizens Bank Park, Nationals Park, Harrisburg Senators, Lancaster Barnstormers, and many local schools and colleges throughout Pennsylvania and Maryland.
Josh is more than capable of showing you a good time on the water. He has the proper gear and tools needed for a successful day of chasing the prized Susquehanna Smallmouth. He looks forward to spending a day on the river with you!
Phone: 717-989-5080
Email: rdhammr22@gmail.com